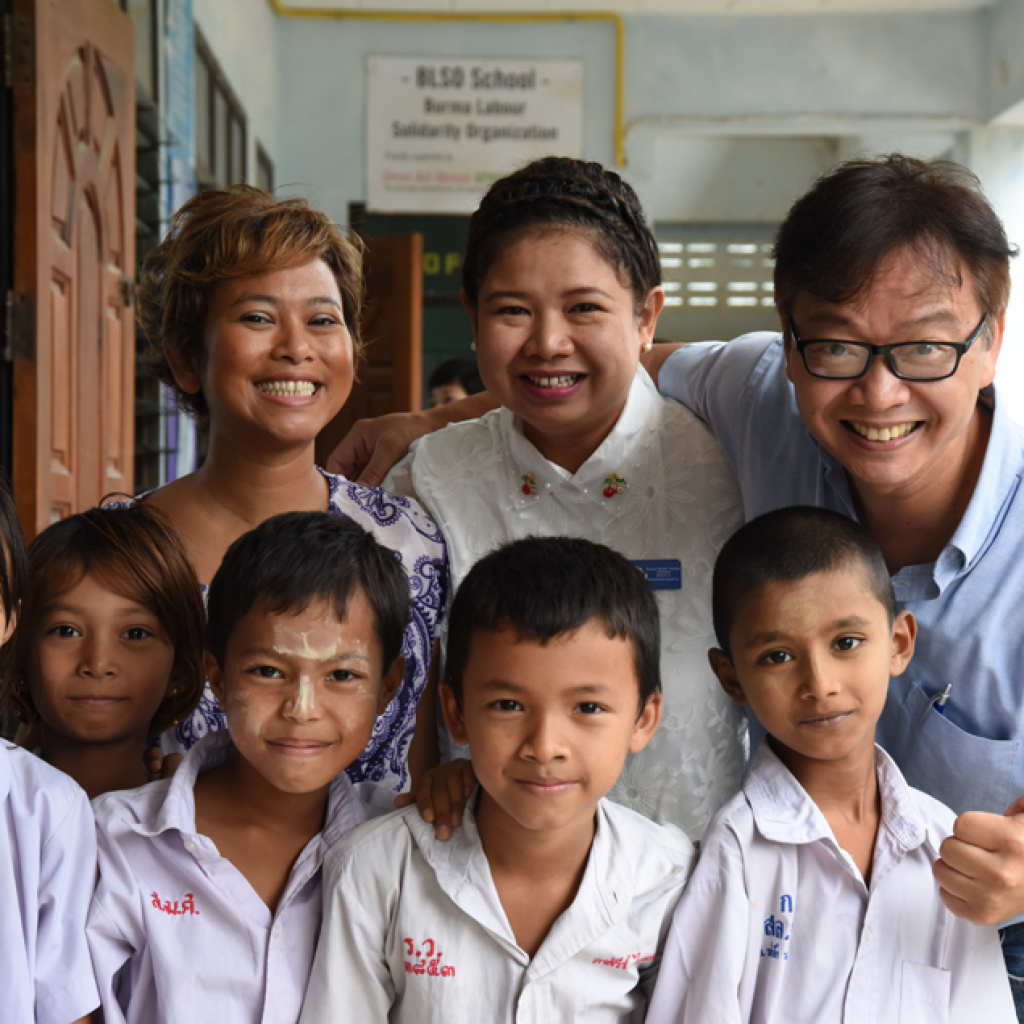 Equity Initiative's Asia Trek
CMB's inaugural cohort of Equity Initiative Fellows gathered in Thailand August 13-20 to embark on the Asia Trek (3rd) component of their fellowship program. Through field visits and dialogue with senior health leaders, Asia Trek was designed to give the Fellows an experiential immersion in the region and spark ideas and actions to address health inequities in the region.
Asia Trek 2016 focused on the theme of vulnerable populations, especially urban and ethnic migrants. HomeNet Thailand facilitated the group's visit to the Pradit-Torakan community, outside Bangkok, to expose the Fellows to aspects of health for workers in Thailand's informal sector, including social protection and community-led strategies for health. Fellows then traveled to the Mae Sot district on the Thai-Myanmar border, where they broke into small groups to explore border health, child protection and education, and ethnic health systems. Over the course of the week, Fellows had discussions with policy specialists, including Thitinan Pongsudhirak (Chulalongkorn University) and global health leader Suwit Wibulpolprasert (International Health Policy Program Foundation), which focused on ASEAN integration, leadership, and global and regional health politics and governance. A panel discussion organized in collaboration with SEA Junction featured panelists Chayan Wattanaputi (Chiang Mai University), Achara Ashayagachat (Bangkok Post), Andy Hall (Migrant Worker Rights Network), and Papop Siamhan (Human Rights Development Foundation) and focused on issues of migration, human rights, and health. In Mae Sot, Fellows met with inspirational leaders for social justice in health who work with vulnerable populations under extreme resource constraints, including Cynthia Maung, founder of the Mae Tao Clinic and Dr. Worawit Tantiwatta-nasap, Director of Umphang Hospital in rural Tak province. Through field visits and dialogue with on-the-ground actors—including the Back Pack Health Worker Team, Burmese Migrant Teachers' Association, and the Karen Department of Health and Welfare—Fellows learned about specific health challenges of migrants, stateless persons, and ethnic minorities living along the Thai-Myanmar border.
The Equity Initiative is a CMB-Atlantic Philanthropies partnership that aims to develop 500 health leaders in Southeast Asia over the next two decades through peer, experiential, and online learning on health equity and leadership.

Relate News
fellowship program
fellowship program
fellowship program